Time for the
Perpetual Page Turner's End of Year Survey
! I had a lot of fun doing this last year so I am totally in again. Be sure to join in the fun .. if you do be sure to put your name on the
linky
and visit other blogs participating.


Number Of Books You Read:
Well... goodreads tells me I read 107 books. This is sort of true. That includes a ton of graphic novels. It's hard for me to really count those as books since it can take less then an hour to read one. But there is no way to get the goodreads app to count certain books so I guess the number is 107.


Number of Re-Reads:


Genre You Read The Most From:
Graphic Novels ... I read a lot of them!

1. Best Book You Read In 2014?
Honestly the best book I read in 2014 was Cinder by Mar

issa Meyer

. I know I know... I was really behind on reading that series

.
2. Book You Were Excited About & Thought You Were Going To Love More But Didn't?
I know people will be surprised by this answer but

Aristotle and Dante Discover the Universe by Benjamin Alire Sáenz was not the greatest book. Or well I should say that I thought it was going to be about something totally different. The cover looks like a fantasy book to me and that was what I was expecting. The book was still good, just not what I was looking for (I don't read the inside of covers so I had no idea what it was going to be about).
3. Most surprising (in a good way or bad way) book you read in 2014?
Will o' the Wisp by Tom Hommock
really surprised me with how good of a graphic novel it is! I never expected to love it so much. I ended up requesting it from Netgalley because I saw it in a bookstore and loved the packaging. So I had to read it!
4. Book You "Pushed" The Most People To Read (And They Did) In 2014?



Well... I am always pushing The Hunger Games because I think those are great books. My husband did read them and loved them. I pushed Twilight onto him also but he just can't take the simple writing. So I am not sure he will make it through those (I wouldn't push that series on anyone else by the way).
5. Best series you started in 2014? Best Sequel of 2014? Best Series Ender of 2014?

Well I am back to the
Lunar Chronicles Series
that I totally was behind on reading unlike other people. There were a few series enders that I didn't get to in 2014 that I will for sure get to in 2015. These include
Ruin and Rising by Leigh Bardugo
and
Dream of Gods and Monsters by Laini Taylor.
6. Favorite new author you discovered in 2014?
This year I read a book by
JJ Abrams called S
(Creator of Lost, and the director of the upcoming Star Wars). This book was really neat and the concept of the book is why I picked it up and read it. It's like 3 stories in one and as you read it you get all kinds of hints about what happened in the past and what is happening in the future.
7. Best book from a genre you don't typically read/was out of your comfort zone?



I can't stand non-fiction. But I am discovering that there is a certain type of non-fiction that I do enjoy.
MWF seeking BFF by Rachel Bertsche
I read this year and just loved. It really was a good read for me since I have trouble meeting women and being friends with them.
8. Most action-packed/thrilling/unputdownable book of the year?



Looking back I didn't really read and action packed books.. except graphic novels. I have a feature that I try to post every two weeks called
Comic Adventures
which is all about the comics I have read in those two weeks.
9. Book You Read In 2014 That You Are Most Likely To Re-Read Next Year?
NEXT YEAR??? Yikes probably none I read in 2014. I do plan on re-reading the Sookie Stackhouse series and Twilight in 2015 since those are books I own and want to get read again. It's been ages since I have read both series.
10. Favorite cover of a book you read in 2014?
I love this cover!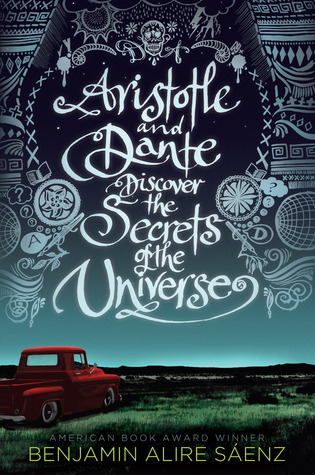 11. Most memorable character of 2014?



Amy Dunne in
Gone Girl by Gillain Flynn
hands down. That whole situation is crazy if you haven't read this book do it now. I still haven't seen the movie but I have it on hold at the library so I can't wait for when it comes in!
12. Most beautifully written book read in 2014?
Will and Whit by Laura Lee Gulledge
was not only beautifully written but the artwork in it is amazing as well. I just love great artwork to add to the story.
13. Most Thought-Provoking/ Life-Changing Book of 2014?
Um... I don't normally read any life-changing thought provoking books. So how about
Tequila Mockingbird by Tim Federle
which has all kinds of literary cocktails in it based off books. For real you guys... go and check out this books and all the booze.
14. Book you can't believe you waited UNTIL 2014 to finally read?
Well I have to go back to The Lunar Chronicles. How could I have waited soooo long to read these books.
15. Favorite Passage/Quote From A Book You Read In 2014?
16.Shortest & Longest Book You Read In 2013?
How I did this: Went to my read books on Goodreads and sorted by page number and just looked for what I knew I read this yeaer that was the shortest and longest.
17. Book That Shocked You The Most

18. OTP OF THE YEAR (you will go down with this ship!)

(OTP = one true pairing if you aren't familiar) One True Pairing?? What does that even mean? My favorite couple???
The Golem and the Jinni by Helene Wecker
has an amazing unlikely couple. The Golem and The Jinni. Such a beautiful love story. So glad I read it.
19. Favorite Non-Romantic Relationship Of The Year
I read Winnie the Pooh this year for my Project Disney feature.
The Many Adventures of Winnie the Pooh (1977)
was the movie I read it for. Christopher Robin and Pooh are just an amazing friendship that most of us strive to have with someone.
20. Favorite Book You Read in 2014 From An Author You've Read Previously
21. Best Book You Read In 2014 That You Read Based SOLELY On A Recommendation From Somebody Else/Peer Pressure:
Gone Girl by Gillain Flynn
.. well it was the only recommendation I had this year since I don't know a lot of readers. My sister in law actually called me (we don't talk often) and told me I had to read it and discuss it with her. Since we don't talk a lot I used this opportunity to read the book and try to connect with her a little more. We haven't talked much since but at least I tried!
22. Newest fictional crush from a book you read in 2014?



I did read
Fangirl by Rainbow Rowell
. I read Eleanor and Park in 2013 and enjoyed it. Fangirl I loved!
23. Best 2014 debut you read?
Horrorstor by Grady Hendrix
is a book all about being stuck in a store like IKEA in the middle of the night with monsters!! It really is a fun horror book and I received it from Netgalley...so glad I tried it out.
24. Best Worldbuilding/Most Vivid Setting You Read This Year?
I read three of the Inheritance Series by Christopher Paolini books (the fourth one I am reading right now) and the world building there is huge. The first book in the series
Eragon
is still my favorite. If you want world building this is the book series for you!
25. Book That Put A Smile On Your Face/Was The Most FUN To Read?

The Geek's Guide to Dating by Eric Smith
was really cute and fun. It is for all geeks out there whether married or not. I just thought the humor along with the geeky references were great!
26. Book That Made You Cry Or Nearly Cry in 2014?
I don't read books that make me cry. I just don't like it. I just looked through my list and I don't think I read any this year that made me cry.
27. Hidden Gem Of The Year?



Coldest Girl in Coldtown by Holly Black
was really a good book. I was surprised too.. and I really loved that it was a stand alone because I have been starting WAY too many series lately. It's nuts how many.
28. Book That Crushed Your Soul?
I don't know what Crushed My Soul means... so I am going to pick
Why We Broke Up by Daniel Handler
because it stunk so bad. Crushed me so hard. The artwork in it was fun though.
29. Most Unique Book You Read In 2014?
For me it was
Hamlet by William Shakespeare
. I hadn't read him before, well perhaps I did in high school but I don't remember if I did. I really did enjoy Hamlet and would love to read more by Shakespeare.
30. Book That Made You The Most Mad (doesn't necessarily mean you didn't like it)?
There is a book I just didn't like... and it kind of mad me mad.
Geektastic by Holly Black/John Green/Libba Bray I am a geek. Total geek. I was super excited to read this book. I saw someone's blog review it and I thought.. I must read that!! Well.... the stories weren't really geeky. It was like the authors weren't geeks so they just took geek stereotypes and made stories from those. Sad.


1. New favorite book blog you discovered in 2014?
I didn't start following too many new blogs but here are a few that I have really loved and been enjoying this year:
Fantasy Review Barn
, I think I started following
Greg's Book Haven,
this year too. Both are great and fun! Seriously.... I need to find a few more blogs to follow so I can't wait to see who all you listed.
2. Favorite review that you wrote in 2014?
I wrote so many it seems!
Hollow City by Ransom Riggs - Review
was pretty neat to write because I enjoyed the book so much. Go check it out.
3. Best discussion/non-review post you had on your blog?
I loved chatting about what happens when you have
one post (feature) on your blog that gets all the views
. It can be hard to figure out what to do next to bring more readers. Also.. we chatted about whether
Group blogs.. confusing or fabulous?
Does the internet ruin finishing a series?
and my last favorite discussion of the year was
Author behavoir...to read or not read their books?...
Great conversations going with those topics! I am always talking about something here.
4. Best event that you participated in (author signings, festivals, virtual events, memes, etc.)?
I go to a lot of cons. So this year I went to the
Denver Comic Con - 2014 and the big one... the San Diego Comic Con. Both were pretty amazing. Though I would really like to go to a book con one year. When BEA moves to Chicago I might try to go. I also co-hosted the Clean Sweep ARC Challenge with Kimba the Caffeinated Reviewer. Pretty big event!
5. Best moment of bookish/blogging life in 2014?
Really my biggest moment this year was buying my new
Wonderland Blog Theme
! I love it so much. It is super fun to me and matches my personality.
7. Most Popular Post This Year On Your Blog (whether it be by comments or views)?
How do I even figure this out???? Let me look here... well... google analytics seems to only go back 30 days????
8. Post You Wished Got A Little More Love?
I would like my video game posts to get more love.. but my followers are mainly book bloggers so I can't blame them if they find the video game posts boring.
9. Best bookish discover (book related sites, book stores, etc.)?
Well this year my library allows it's

patrons

to check out

magazines from their app so I have been reading quite a few magazines from them. They also check out comics but they aren't the ones I read so I haven't started any yet.



10. Did you complete any reading challenges or goals that you had set for yourself at the beginning of this year?
I completed the Graphic Novel Challenge that I signed up for. I actually smoked this one. Went way past the goals set. This year I have a few different goals. One being read all the book that I own that I bought to read. I really want to read these before I get anymore books from the library.
1. One Book You Didn't Get To In 2014 But Will Be Your Number 1 Priority in 2015?
Inheritance by Christopher Paolini which is the fourth book in the series. I am so ready to finish this series. I will be starting it probably tomorrow.
I can't believe 2014 is over!! Though I am ready to start over again on all my reading goals for the year!! Happy 2015 everyone!