It's Top Ten Tuesday, hosted by the wonderful blog at
The Broke and the Bookish
! This week's topic is Top Ten Authors I've only read one book from but need to read more. There are quite a few authors I need to read more books from. I recently too all the books I had on hold at the library off hold and have been trying to just start over with a clean slate. It's been fun too.
First up
The Frog Princess by ED Baker
. I read this cute book for my
Project Disney The Princess and the Frog
. It is the first in a series and seriously it was a fun and wonderful book. I would love to finish this series.
I loved the book
Horns by Joe Hill
. I also love his graphic novel series
Locke and Key
. So surprisingly I haven't read any of his other books yet. I do own NOS4A2 but just haven't made the time to read it.
I read
A Monster Calls by Patrick Ness
and loved it so much. Plus all I hear about is people talking about how much they love Ness' books. I need to read another one!
My book club picked
Bittersweet by Sarah Ockler
and I enjoyed it so much. Plus she is s a local author from my state. I just never made the time to read another one of her books but would love to pick one up.
Courtney Summer is another author I really enjoyed reading. I read
Cracked Up to Be
and thought it was great. I follow her on twitter and instagram and just enjoy her to much!
Next up... I love a comfortable mystery. I read
Her Royal Spyness by Rhys Bowen
and loved it. It was a few years ago and I never continued in the series. I wish I had. So fun and good.
I read
Sweetness at the Bottom of the Pie by Alan Bradly
. I can't believe I have only read book 1 in this series. It was really good. I just never continued. More books just fell in the way. I noticed that I tend to put mysteries to the side.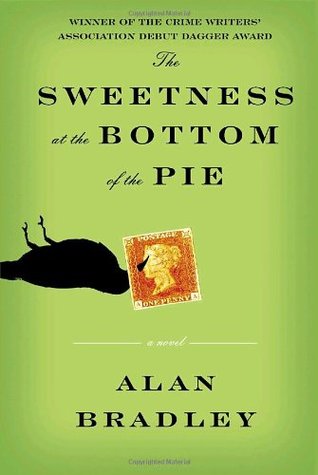 Abraham Lincoln Vampire Hunter was a fun book by Seth Grahame-Green
. I never read any of his other books though which I bet are just as neat!!
Well... that's my list for now. It just makes me realize so many books so little time. What about you?? What's on your list?